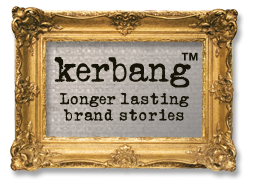 Underground has now become kerbang
Please note that from 1st January 2012 Underground blc has become kerbang.
Having spent two years devising the unique kerbang system of creating longer lasting brand stories, this name-change reflects our wish to place storytelling at the very centre of our business.
If you require more details please call Greg Watson on 020 7401 3444.
Or visit thebigkerbang.com to find out more.
Thank-you.